Professional Byron Pressure Washing & Roof Cleaning
Exterior Cleaning Services For Residences & Businesses of Byron, GA
Extreme Clean of Georgia, Inc. provides a complete range of pressure washing and roof cleaning services in Byron GA. We are experts at both residential and commercial properties.
Our commercial pressure washing is extremely effective at cleaning stubborn stains from concrete and other surfaces, as well as building exteriors. Customers evaluate businesses by overall cleanliness, so investing in cleaning is good business. We clean dumpster pads, bank and restaurant drive thrus, storefronts, sidewalks, driveways, and entryways.
Extreme Clean's residential pressure washing features soft washing, which uses low pressure and cleansers that are both effective and environmentally safe. The technique does not damage shingles, siding, or wood surfaces the way that high pressure cleaning can. We clean decks, porches, patios and any other areas around your home.
Roofing Cleaning Byron GA Pros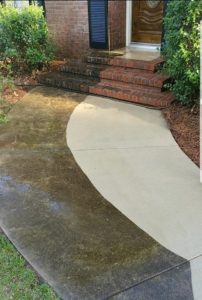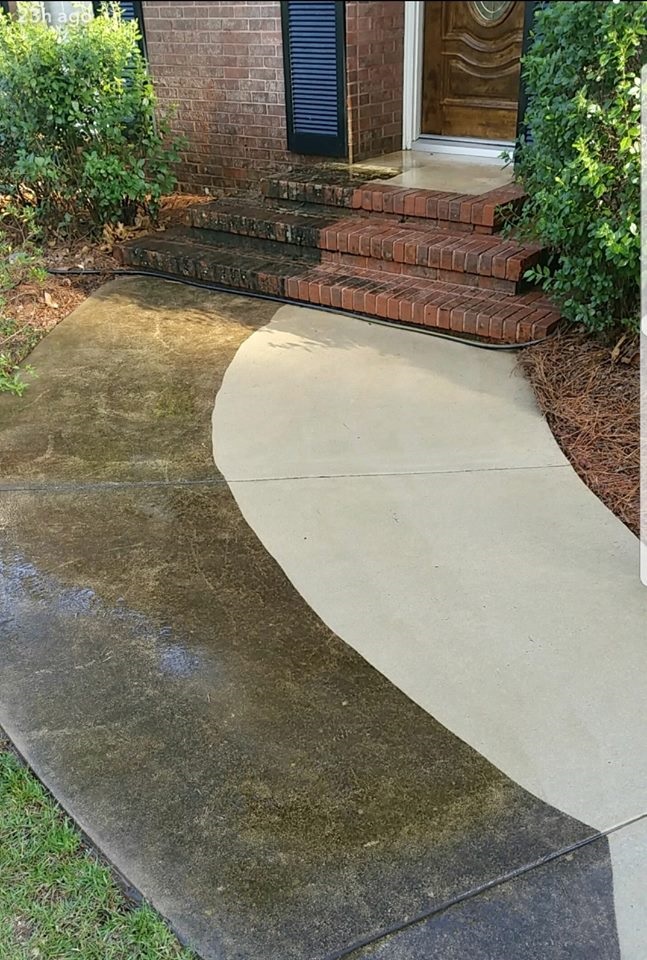 Here in central Georgia, the warm humid climate is perfect for algae and mold, which can quickly develop on roofs. Pollen, dust and other grime can accumulate and make roofs unattractive. Our soft washing is ideal for roof cleaning, and the cleansers we use target and eliminate algae, mold and mildew. A clean, good looking roof contributes to maintaining property value, and in the case of businesses, helps with customer appeal.
Regular roof cleaning is important because it extends the life of roofing, and prevents damage that can occur when algae infestations spread. Effective roof cleaning is not a good DIY project, and it can be dangerous for amateurs to attempt. Extreme Clean has the expertise and the equipment to clean roofs effectively and safely.
We offer many other services, including staining and sealing wood decks and fences, and cleaning boats and boat trailers. We clean heavy equipment, do clean-up after construction, clean drives, parking areas and garages.
Extreme Clean of Georgia, Inc. is fully insured and licensed. Folks in Byron know we're extremely good at what we do. We offer free quotes!
GET A FREE QUOTE